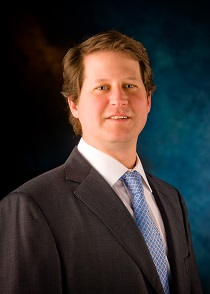 About Brown Burch Baine

Senior Vice President, Financial Advisor
Brown Baine has been providing comprehensive, customized financial advice and services for more than 25 years. He specializes in financial planning and global asset allocation and uses his expertise in these areas to help his clients set attainable investment goals and establish a long-term plan for success. He works closely with private business owners and individual investors who want to acquire, manage and protect wealth using a proven and repeatable process.
Brown simplifies and enhances his clients' financial lives by tailoring the resources of a global financial services firm to their specific needs. Asset allocation and the proper selection of securities and fund managers are among the most important factors of a successful financial plan. Regardless of market conditions, there will always be investments that can work, but for Brown the most critical aspect of wealth management is having a clear understanding of how your assets are allocated among broader asset classes.
Brown is a graduate of the University of Mississippi with a degree in political science. He is a fourth-generation financial advisor as his great grandfather Brown Burch opened the Merrill Lynch office in Memphis in the early 1930s. Brown continued the family line at Merrill Lynch, where he was a financial advisor for 10 years prior to joining B. Riley Wealth Management in 2009. He lives in Memphis with his wife, Ashley and their two children Burch and Baker.
Contact Brown today to learn more about his services and how B. Riley Wealth Management can help you and your family reach your financial goals.